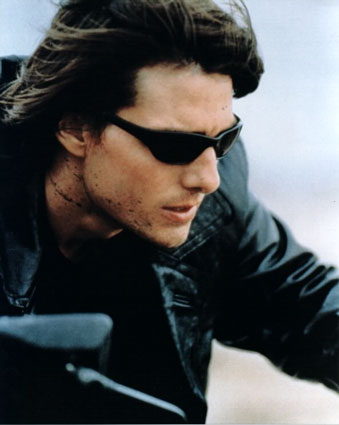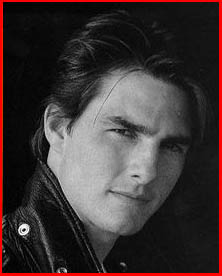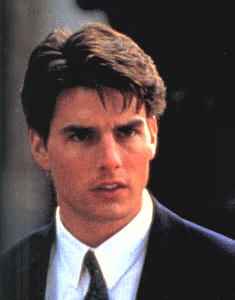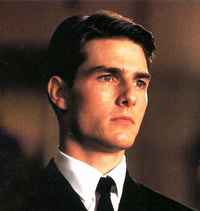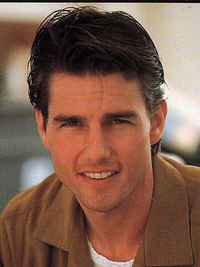 | | | |
| --- | --- | --- |
| | | |
| | • | Full name: Thomas Cruise Mapother IV |
| | | |
| | | |
| --- | --- | --- |
| | | |
| | • | Date of Birth: 3 July 1962 |
| | | |
| | | |
| --- | --- | --- |
| | | |
| | • | Place of Birth: Syracuse, New York, USA |
| | | |
| | | |
| --- | --- | --- |
| | | |
| | • | Height: 5'7" |
| | | |
| | | |
| --- | --- | --- |
| | | |
| | • | Marital Status: Single, currently dating 27 year old Spanish beauty Penelope Cruz, his co-star in "Vanilla Sky". |
| | | |
| | | |
| --- | --- | --- |
| | | |
| | • | Previous marriages: Australian born actress Nicole Kidman (1990 - 2001), with whom he has 2 adopted children - Isabella Jane Kidman Cruise, and Connor Anthony Kidman Cruise. |
| | | |
| | | |
| --- | --- | --- |
| | | |
| | • | Mimi Rogers (1987 - 1990) |
| | | |
| | | |
| --- | --- | --- |
| | | |
| | • | Past relationships: Cher, Heather Locklear and more |
| | | |
When he was 6-7 his sisters and their friends would put him on the kitchen sink and practice kissing him.
(1997) Voted Best Dressed Male Movie Star
Member of the Church of Scientology
While he was working with Paul Newman in the Color of Money, (1986, he engaged in much conversation with the politically active actor. The resulting conscious raising changed him from an actor who ignored the jingoistic tone of Top Gun (1986) to a performer who chose a film with a strong anti-war tone, Born on the Fourth of July (1989) to counter his contribution to the former film.
He's the third of four children of an electrical engineer, whose family moved often due to his father's job. Because of having dyslexia (can't read correctly - letters on a page start to blurr after a few moments of looking at them), he needed to switch schools constantly. Unfortunately this lead to bad grades. He try to compensate for this handicap by being active in sports, until a knee injury ended his career in wrestling (THANKS FOR THE INPUT, Andrea!). He attended a Franciscan seminar for a year, but instead of putting on a habit, he ended up in the theater costume of Nathan Detroit, in a student production of the musical Guys & Dolls. After the completion of the musical, he decided to dedicate his life to professional acting, and left for New York where he performed in a biblical-type of play by the name of Godspell. This is where the Italian director Franco Zeffirelli discovered him. He gave him his first role of Billie Harris in the drama Endless Love. And after this role, his agressive character of David Shaw in Taps made him noticeable, and Pete "Maverick" Mitchell in "Top Gun" made him a Star. From then on, the offers kept coming faster than lightning.
Tom turned down the role in "Always" by Steven Spielberg and "Edward Scissorhands" by Tim Burton. He was also considered for the musical "Sunset Boulevard".
He was on the varsity wrestling team and played Nathan Detroit in the Junior Class production of "Guys and Dolls".